Looking for an extraordinary GMAT Tutor in NYC or Online? 
(
Now booking December 2021)
.
We are GMAT tutors with years of experience providing customized, creative, and nuanced GMAT coaching in NYC and online.
That doesn't mean easy.
We'll hold you accountable to put in the brain power and sweat equity to earn a remarkable GMAT score.
---
Why trust us?
-We've been helping New Yorkers reach incredible GMAT scores for over a decade. 
-Here are 97 5-star google reviews from some of our awesome NYC and worldwide clients. 
-You can see our contributions on GMAT Club, Reddit, and Poets and Quants where Andrew Geller was the resident GMAT expert and is a contributing writer.
All the above sound great and ready to do this GMAT prep right? 
Then click below to send over your GMAT history and we'll get back with a tutoring plan. Then we can set up a call to discuss everything in depth and see if our GMAT tutoring program is a good fit.

What do we mean by "best GMAT prep possible"?
–Every day of your GMAT planned including all HW, practice tests, Official GMATs, and even GMAT retakes 
–Structured lesson-based sessions purpose built for 1:1 private tutoring 
-Best of the best in-house only GMAT prep materials leveraging Official GMAT and LSAT questions 
-An expert GMAT tutor who cares about your success and will challenge you to be your best from start to finish.
Our GMAT tutoring program has helped countless MBA hopefuls reach their goals.
Atlantic GMAT Tutors

We are GMAT prep experts and amongst the best GMAT tutors in the industry. We are great test takers. But that's not enough to make YOU the best.
More importantly, we are team players and adept communicators focusing not only on making you a master of exam content but also providing you the structure and accountability that you'll need to succeed on your GMAT.
Andrew Geller

Andrew has spent the past decade coaching future MBAs to GMAT success. In 2013 he launched Atlantic GMAT private tutoring, the sum of everything he had learned as a GMAT tutor for several big and small test prep companies in New York.
Andrew has scored in the 99th percentile of the GMAT four times and in the 98th percentile on the LSAT. GMAT Tutor Bios
Luciano Lapa 
One of the best private GMAT tutors on the planet, Luciano has logged over 2000 hours of GMAT tutoring spanning dozens of successful preparations. He is a career educator and natural coach who has been helping people demolish standardized tests since 2002. Starting off with English language proficiency exams, since 2015 Luciano has focused exclusively on the GMAT. GMAT Tutor Bios
Matthew Abuzalaf 
Before joining Atlantic, Matt spent 5 years in the tutoring trenches helping university students pass calculus. He has a B.S. in Applied Mathematics from Yale and scored a 770 on the GMAT and a near perfect 170v 169q on the GRE.
A math whiz, Matt is just as comfortable tackling the most challenging quant puzzles as he is working through quant fundamentals. GMAT Tutor Bios
Tom Obrien 
A seasoned GMAT tutor born and raised in New York City, Tom has helped students crack standardized tests all over the globe. While working for a tutoring company in Dubai, he successfully prepared scores of ivy league hopefuls for the ACT and SAT with multiple students achieving the 99th percentile.
Since returning to tutoring in New York, he has continued this success at Atlantic teaching the GMAT and GRE on which he scored 760 (twice) and 170/168 (twice) respectively.
Interested in hiring us for your GMAT Prep? Our process starts with a GMAT Tutoring Consultation.
---
GMAT Tutoring Sessions 
–Expertise: Over thousands of hours of becoming the best GMAT tutor in NYC, Andrew Geller gathered all the bits and pieces that worked, threw out the rest, and refined and added to what was left to develop the Atlantic GMAT tutoring method.
A contributing writer to Poets and Quants and a consistent presence on GMAT Club and Beat the GMAT, Andrew is one of the most experienced GMAT tutors in New York.
-Organization: The most important part of your preparation is the study time outside of sessions (that's most of the time). A great part of our success comes from organizing your entire GMAT preparation. 
Yes, including all of the studying in between sessions. How? We create a study schedule that has every single homework assignment and practice test planned out until the big day. It's a custom schedule that grows with you as you progress through the tutoring program. 
-A flexible and patient GMAT tutoring approach: we teach a huge variety of people from New Yorkers with liberal arts backgrounds struggling with the GMAT Quant to Indian engineers who rock the Quant but find the GMAT reading comprehension rather difficult.
Every GMAT tutor here at Atlantic enjoys taking on new challenges. Whatever your GMAT issues are we'll figure out a creative way to help you achieve your GMAT and MBA goals. 
-Technology (a little): The GMAT is an adaptive test administered on a computer. So 99% of your GMAT homework will also be done on a computer, timed, and in a quiz format. Years of refining and thousands of hours of work has resulted in a learning management system that pairs to our GMAT tutoring process. 

Do I need a private tutor for GMAT prep?
New Yorkers are born skeptical and are a demanding crowd. And when it comes to hiring a GMAT tutor you should be too. So what can we do together?
-Focus your work to keep your study time as efficient as possible
-Provide accountability to ensure that you're staying on track to reach your goals
-Assign the best possible homework based on your profile and where you are in the preparation. There are a gazillion GMAT resources out there. It helps to have an expert who's done this hundreds of times to provide structure, arranging those resources in a way that tends to produce the best results.
-Help you set expectations properly so that you leave enough time to have decent shot at your GMAT goal.
We make what is a difficult process as easy as possible.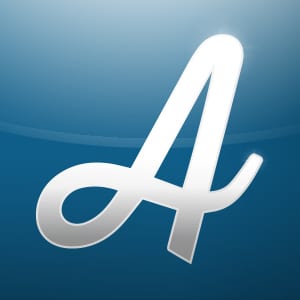 What makes Atlantic GMAT Tutoring different?
We structure your time in between sessions
We noticed early on that some of our students had questionable study habits. No matter how great the tutoring sessions the content just wasn't being consolidated (even diligent studiers had room for improvement).
That lead to inconsistent results and was frustrating. Great system. Out of this world GMAT tutor. Smart client. But, disorganized approach to studying. We couldn't control what was happening outside of the sessions.
Or.
Could we?
We started structuring all of the time between sessions so we could influence the preparation in and out of tutoring sessions.
After a bunch of experimentation we settled on simply planning every single day to make sure that the GMAT HW was being done exactly as we thought it should be and developed a process for tracking HW completion and results.
We have our own HW site to make practice more efficient and more like test day
GMAT HW is difficult enough so we've put a ton of time and effort into organizing our HW resources. You can access them online so no heavy books and have formatted them as timed quizzes so most of what you'll be doing will have the feel of a test.
We focus nearly 100% on Official GMAT questions but we've categorized them to work with our GMAT tutoring program.
Again, of course hiring us is about learning the test but, at least at Atlantic, it's also about getting the most out of your time and effort outside of tutoring sessions.
LSAT? Yep. We said best GMAT prep and we mean it!
In terms of resources we also have a specialized LSAT for GMAT curriculum aimed at boosting GMAT verbal scores to the 99th percentile.
We're big believers in improving verbal even if it's a strength and have the firepower to enable that progress.
Most people need more than one GMAT attempt. Yes!: we plan for retakes and incorporate them into the overall timeline.
All of the above is pretty granular. But, the big picture also matters.
We noticed that a good chunk of our clients needed more than one exam to hit their target, especially if going for either a big improvement or a massive score.
With that in mind we started refining a system for planning out multiple GMATs, setting waypoints leading to the final goal.
So for every GMAT tutoring student we've got a roadmap outlining the shape of the entire preparation.

What makes an Atlantic GMAT Tutor different?
Our GMAT tutors aren't just smart people who do well on tests. They're supportive coaches who've learned how to communicate content in a down to earth way and to organize and motivate others.
We look for tutors who are team players. Who are positive but at the same time straightforward and consequential.
We look for people who aren't afraid to hold you accountable and who are willing to make unpopular decisions (requesting that a client push a test farther out or take a break from studying to refocus) in order give the best chance possible of GMAT success. 

GMAT Tutoring in NY vs. Online
Atlantic GMAT tutoring is based in NYC but about half of our private tutoring students are from outside New York. And, many of our clients travel for work so need flexibility.
Our GMAT tutoring curriculum is designed for online sessions and our teachers are specifically trained to teach online.
Here's an in depth page on doing GMAT tutoring online.
GMAT Tutoring FAQ
Q:  I have taken "insert other prep company name" course or done "XYZ" GMAT tutoring and I'm still not happy with my GMAT score.  Can you help me?
A:  We've had many very positive tutoring experiences with students who had exhausted themselves with other companies and came to us for one last shot.
We really enjoy figuring out creative solutions to figure out what is going wrong.
At this point you need someone to take a close look at your problem solving approach and your test habits to figure out what you need to work on.  It is not about spinning your wheels doing a trillion practice questions.
It is about figuring out how to practice in the proper way and how to develop good habits to give you the confidence on test day.
If there is a way for you to improve your GMAT score I'd like to think that we will be able to find it.  This is why we do this job. Even if you have struggled in the past and feel like you have hit a wall there still could be options for you.  If we don't think that we can help we will let you know.
But, if there is a way for you to better your GMAT score we're going to think about every angle in order to find the way for you. Visit our GMAT tutoring consultations page if you want to discuss your specific situation in detail.
Q:  How much GMAT tutoring do I need?
A:  This is another really common (understandably so) question. Most of our students do 12-18 hours of tutoring. That's it?!!! Yep. We try to be as efficient as possible and get a lot of mileage out of just keeping your studying extremely organized. But to answer this for you we need to know where you are in your GMAT prep and where you want to go.
If you want fine-tuning after having studied on your own for 4 months you will probably need less time than someone who is starting from scratch.
If you are scoring 200 points below where you want to be then you should expect to spend a bunch of time with a GMAT tutor.
Everybody learns at their own pace.  Everybody has different goals.
The best thing to do is to email over your situation and we would be happy to talk about where you are and where you want to be.
Q: How do I find the best GMAT tutor for me?
Atlantic GMAT. Done. Well… Maybe not quite done. 
Even if you end up here, it's better to do some research so you can compare what we offer vs what other tutoring companies do.
Google "GMAT tutor" and make a list of the first three pages worth of tutoring companies.
Google "GMAT tutoring" and do the same thing.
Ask your friends, family, and colleagues for referrals.
You may be thinking: that's a lot to sift through!
With duplicates and obvious spam you should be able to cut down the list significantly.
Also, this could be a $5000+ investment and make a meaningful difference in your lifetime earnings and is worth investing in.
Then…
I would eliminate all the big companies right off the bat. Then I'd eliminate the classified ads sites (Wyzant, Varsity…).
With what you have left take a look at the websites and get a sense for what's offered.
Eliminate anyone that is all fluff or that just doesn't rub you the right way. It's not important to have a fancy website but I would pay attention to the writing. Is it professional? Are these people really GMAT experts? Does it sound like they have a concrete offering or is it just going to be a GMAT study buddy? Who runs that company?
-Money back guarantees are a bad sign
-Free first sessions are a bad sign
-Unlimited tutoring for a flat fee is a bad sign
-Hourly rates that are much lower than average are a bad sign
I would look for companies that specialize in tutoring and the GMAT. Companies that have a years long track record. And preferably: companies that are run and managed by a GMAT expert.
Hopefully you've whittled it down to 3 or so.
Get in contact with some info about yourself including your GMAT history and your goals and ask for a tutoring plan so you have an idea of what the preparation would be like.
If the plan makes sense then have a call to discuss and ask questions.
Pick your favorite.
We hope to be on your list and have a chance to earn your trust.
Still have a GMAT prep question?
Go here for general questions and for GMAT tutoring consultation requests. Fire off any general questions using the form below, give us a call at (347) 669-3545, or mail us a postcard to NYC!